Arizona Federation of    Music Clubs
An affiliate of the National Federation of Music Clubs
Promoting music and the arts in Arizona for over 100 years!
Welcome to the Arizona Federation of Music Clubs
The Arizona Federation of Music Clubs was founded in 1921 as part of the National Federation of Music Clubs.  Our organization is dedicated to finding and encouraging musical talent through annual Federated Music Festivals and the awarding of scholarships to students. 
​
We welcome teachers, performers and music lovers to join.
Welcome to AZFMC! Everyone has a reason why they join something.  Let me share with you why I belong to AZFMC!  I love the objective of this organization to develop a working relationship with other music clubs and organizations and individuals in the State of Arizona who work directly or indirectly promoting music and the arts. I believe that good quality music is a gift for everyone. AZFMC provides a venue for all types of musicians and artists to develop and participate.  The proficient along with the non-proficient.  We all benefit having music a part of our life! I look forward to working with you!    

– Cheryl Langley

AZFMC President
Music is for everyone!
AZFMC provides musical opportunities for musicians and students of all ages.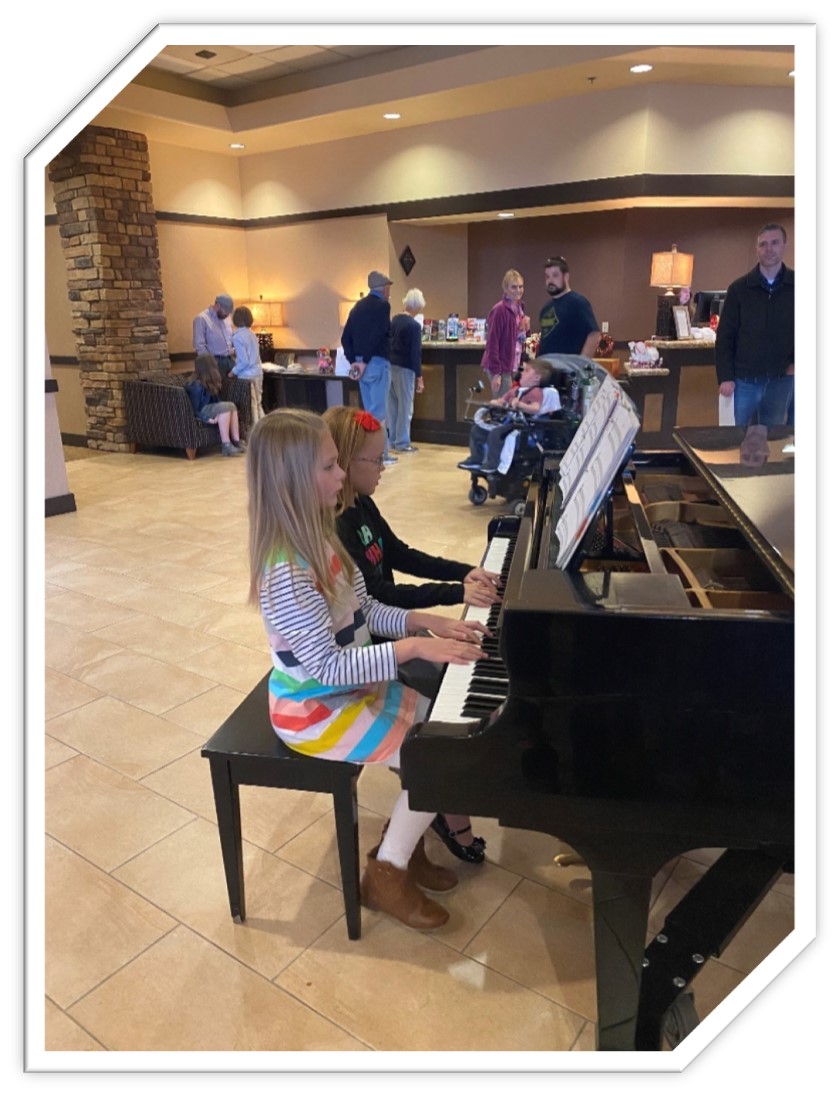 State Awards: 
Two state awards were given by President Cheryl Langley on September 17, 2022
Debbie Leavitt who has spent countless hours getting AZFMC online with the National Online Festival System Vivace. She is amazing and we could not survive without her knowledge in all things Federation!  Debbie currently is serving as Valley Music Club Treasurer.  She also serves as the State Gold Cup Chair and the State Festival Chair.  We love you Debbie!
Gloria Lien just recently stepped down as AZFMC President.  Gloria has served on the AZFMC Executive Board for many years.  She has been a Federation State President twice, serving in Minnesota and Arizona.  Prior to her position as President in Arizona, she was the state Rep at the National Conventions for many years.  Gloria is well known at the National Level and has represented Arizona well!